By identifying what he calls a "Sweet Spot," one trader has delivered his highest convection investment opportunities to a select group of readers.
I wish I was sitting with you right now.
I wish I could look you in the eyes and explain how valuable this opportunity truly is!
Just moments from now…
You'll have unrestricted access to my Sweet Spot Stocks program…
And be locked in for my next Sweet Spot Stock Pick coming the first trading day of the New Year!
And it's crucial that you read this issue, and the stock pick inside, while this stock still sits in its "Sweet Spot"…
Because this issue could be my biggest… market forecast since I've been writing these reports for my readers…
Which is a bold statement considering past issues have put readers in front of stocks that were primed to explode!
Just check out some of the remarkable recommendations I've already shared with my readers…
Did you know I recommended buying in on DraftKings when it was worth only $15?! Just $1,000 into this stock at that "Sweet Spot" could've risen to as much as $3,958!
That's a 395% gain!*
*404 day hold
With the EV Market on the rise I was sought to find the one company right in the "Sweet Spot" in this sector last September, concluding in my report:
"Trading NIO is great for those who seek those Tesla-level returns while owning more shares of a company at an earlier stage in the fast-growing EV market."
My target entry was $19 – before the high of $66.99 a share!
That's a 252% gain!*
*144 day hold
Everyone knows Corsair as a "meme stock," but I sounded the alarm
back in October of 2020… I declared CRSR to be in its "Sweet Spot" at $18.50 – before it ran up
all the way to $51.37…
That's a 177.67% gain!*
*55 day hold
I alerted my readers to Arcimoto in December 2020. I declared this stock's "Sweet Spot" when it hit $12.50… This is before the stock, FUV, took a moonshot to $36.80…
That's a 194% gain!*
*65 day hold
DEC 2020 BONUS ISSUE ON BLNK
Even after giving out my monthly issue on Arcimoto in December of 2020, I had to get my readers in front of an additional stock pick: Blink Charging. I recommended buying this stock at $19 before it eventually hit a high of $64.50!
That's a 239% gain!*
*54 day hold
Now not every single stock I find in the "Sweet Spot" winds up like the moonshots I showcased above…
But think about this: since the inception of Sweet Spot Stocks, my monthly picks (24 so far in total) have averaged a 79% peak gain in less than 5 months!
To take advantage of my latest Sweet Spot Stock, I want to get you in
But claiming access to my latest issue Sweet Spot Stocks is just ONE bonus of joining today…
The minute you join, you'll instantly get access to the following: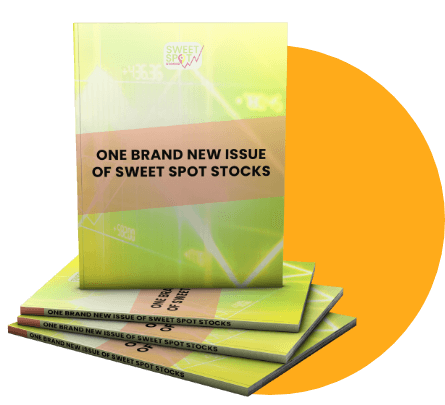 One brand new Sweet Spot Stock every month!
On the first trading day of each month, you'll receive one brand-new Sweet Spot Stock Alert with Lance's analysis and the ticker symbol. These recommended stocks are usually sitting in the $14-$20 range… right in the "sweet spot"!
While not every stock in its "sweet spot" will show you incredible returns, as I've shown, some past recommendations have shot up… 177%, 244% even 396% — in just a matter of months!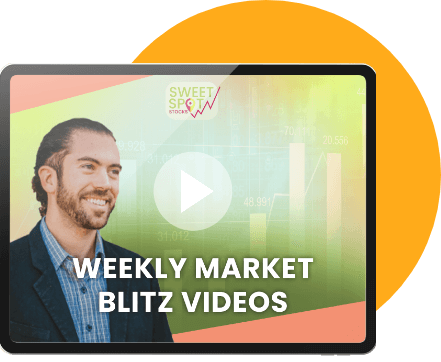 Weekly Market Blitz Videos
Every week Lance will cover exactly whatEvery week Lance will cover exactly what is happening in the broader markets so you are always prepared for what is on the horizon. Lance will record these so you can watch them on your own time or in the comfort of your own home.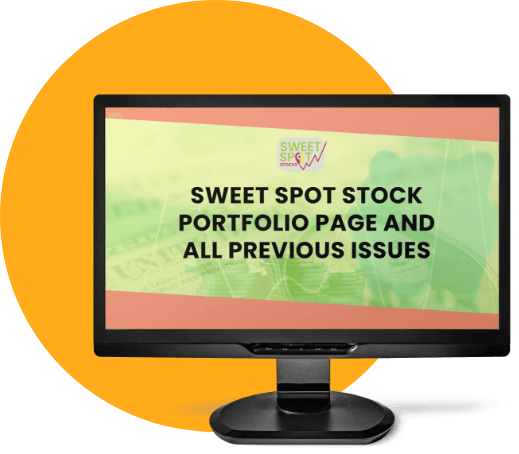 Access to the SSS portfolio and all previous issues
Wondering what investment moves to make next? As a member, you'll receive access to the regularly updated portfolio page.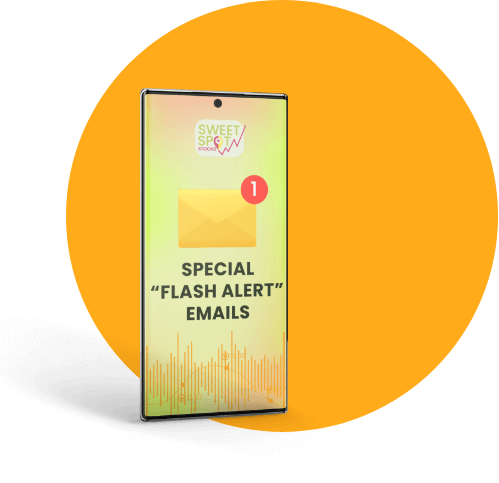 Special "Flash Alert" Emails
On rare occasions, there may be urgent news in the marketplace that could impact our current positions or spark a new opportunity to profit. If that happens, I'll send you an immediate email so you can be ready to capitalize.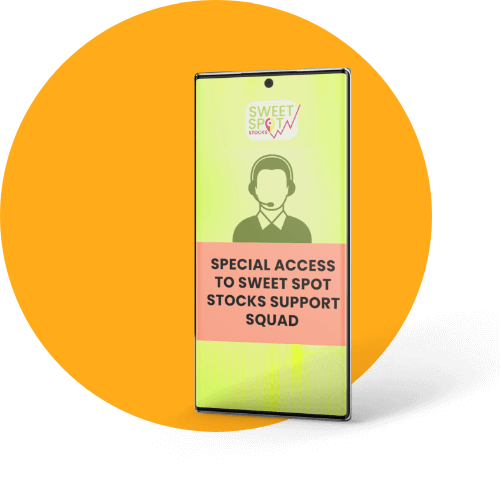 Direct Access to the Sweet Spot Stock Support Team
Call our U.S. based support team any time. A friendly member of our support team is there to answer any questions you may have.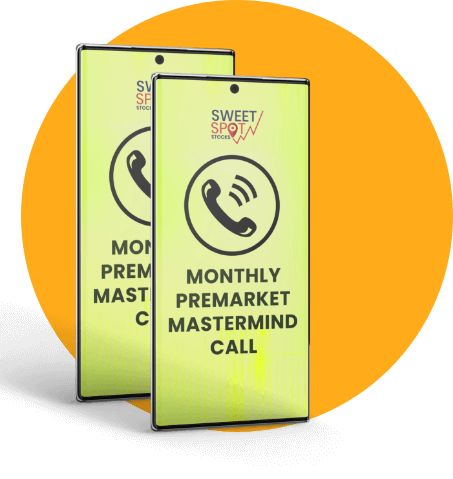 The moment you sign up, you'll get access to everything!
If for any reason you are not impressed with my research, simply call in to our support team and we'll make sure you are taken care of right away!
I'm so confident, once you see the difference these trades could make for you and your family, you'll be completely satisfied.
FILL OUT THE FORM BELOW
NOW TO PAY ONLY $7!