The Crypto Market Is About To See a $5 Trillion Surge this July Bigger Than Facebook, Amazon, and Apple COMBINED Will you claim your share?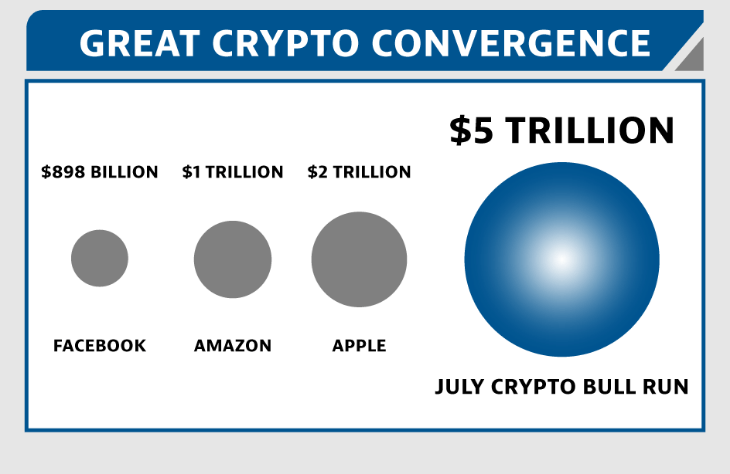 I mean it when I say, there is no greater tool for creating massive wealth than cryptocurrencies.
I've worked with the greatest names in the investing game.
From self-made billionaires like resource investor Thomas Kaplan and T. Boone Pickens…
To institutional players like UBS, Morgan Stanley, Merrill Lynch and others…
I've been featured on every major financial news network like Bloomberg, Fox Business and CNBC just to name a few.
And none of it comes close to what I'm about to show you.
Three powerful forces that will converge this July to trigger a $5 TRILLION rush into cryptos (Miss this critical insight and you'll end up reading about the next batch of crypto millionaires on the news instead of trading alongside them)
Why this new crypto bull market is so much bigger and better than the last one (And how you can capitalize on the coming surge)
The TOP 3 Crypto Coins poised to EXPLODE in 2021 — including one coin I'm giving away for FREE (So you can get in on the action right away)
Most importantly: How coins like these have helped everyday traders 16X… 23X… even 112X their money! (Even if they never traded crypto before)