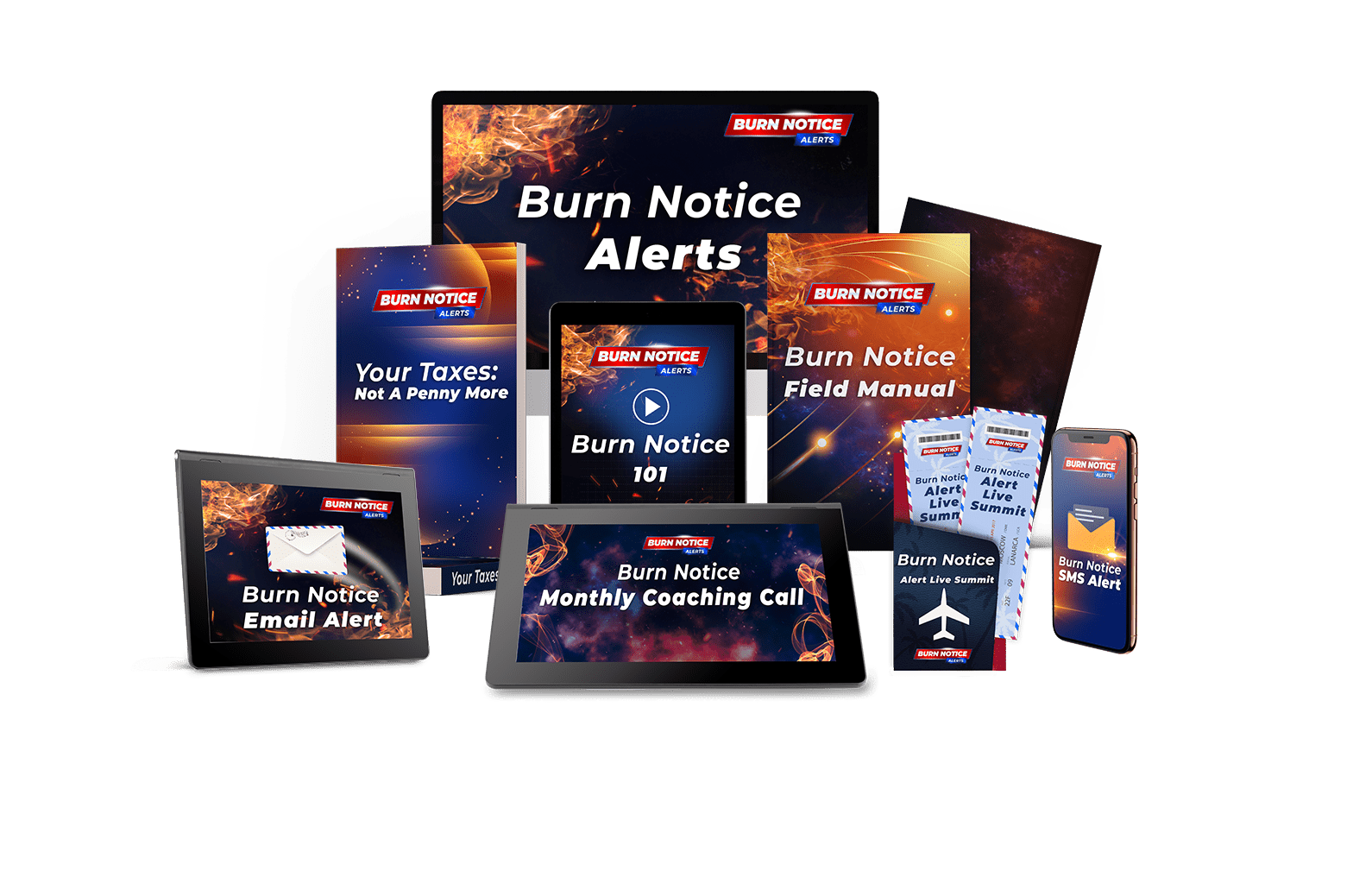 You're Just ONE Step Away From Unlocking The Power Of Burn Notice Alerts…
Have you ever seen a stock tank in a day with no news whatsoever?
That's what I call a "Burn Notice"
And if you could spot them, you could join me in targeting 20% returns…
Buying the close… and selling the next morning - less than 24 hours later!
And this isn't a once in a month, or once in a week opportunity… These come…
Every single day… Overnight.
You see, if you're still trading during the normal day hours, you're playing right into Wall Streets' hands…
But if you attack them at their weak point, you could exploit overnight winners like clockwork...
Just Checkout Some Recent Overnight Returns From These Burn Notices:
113% on JOE… Overnight.
35% on NetEase… Overnight.
53% on PayPal… Overnight.
69% on Boeing… Overnight.
50% on SalesForce… Overnight.
56% on Citigroup… Overnight.
78% on Overstock… Overnight.
126% on Facebook… Overnight.
And dozens more!
Disclaimer: Past performance does not guarantee future profit.
And if that's not exciting enough…
Right now, my strategy is on pace for around a 1,000% return on investment in a single year.
But remember, Burn Notices aren't hail mary passes.
We're not looking to buy scratch off tickets…
The principle is simple:
Target 20% returns every single day , and you could see an account stack up like there's no tomorrow.
And to help you hit the ground running with Burn Notice Alerts, there's a few things I want you to have.
1. Burn Notice Daily Trades
I'm Guaranteeing A Minimum of 200 Opportunities Each Year For You To Bank Overnight Paydays With Burn Notice Alerts… That Means You'll Be Receiving At Least FOUR Trades Every Week.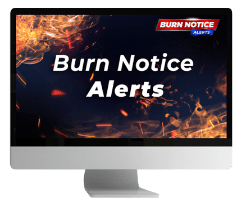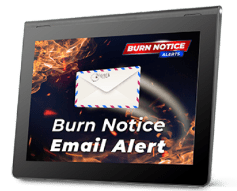 2. Email & Text Alerts
To Make Sure You Never Miss A Beat, I'll Be Alerting You Around 3PM Eastern, Everyday, With The Newest Burn Notice Opportunity. You'll Get It Right To Your Email & Cell Phone.
3. Burn Notice Field Manual
Consider This The Behind-The-Scenes Pass To A Highly Treasured Wall Street Strategy. You'll See How These Burn Notices Are "Two-Play" Trades, Working In All Types Of Market Conditions. You'll Get To Learn My Technique For Precision Exits. Plus, You'll Be Receiving The Million Dollar Burn Notice Formula, If You Want To Spot Even More Opportunities.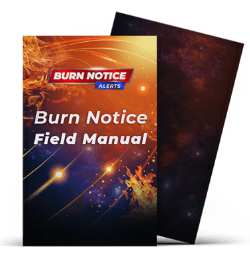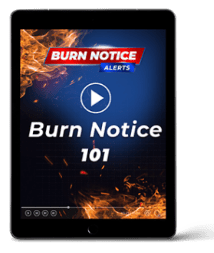 4. Burn Notices 101
Today's Charter Members Will Get Access To My Private Coaching Tapes. I'll Start From The Very Basics, And Share With You All My Best Tips And Tricks, Even How You Could Set These Trades To Cash Out Automatically.
5. Your Taxes: Not A Penny More
Making Money Trading? Let's Do It! Moving Up Tax Brackets? This Will Be Your Best Friend. You're Going To See All The Ways You're Allowed To Save On Taxes As You Trade These Overnight Burn Notice Alerts.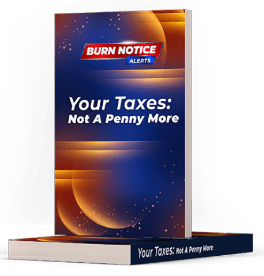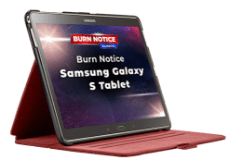 6. The Samsung Galaxy A7 Tablet
There's No Need To Take Your Computer With You Everywhere You Go. This Wonderful Piece Of Hardware Can Help You Trade Burn Notices From Anywhere In The World! And Today, It's Yours Free. *Tablets available for U.S.-based shipping addresses only.
7. Burn Notice Coaching Calls
Every Month You'll Be Invited To Join Me For The Planning And Prediction Q&A Only For The Premium Members… You'll Get Full Access To Ask Me Questions, Bring Trade Ideas, Or Even Talk About What's To Come… This Is As A $5,000-valued Coaching Bootcamp.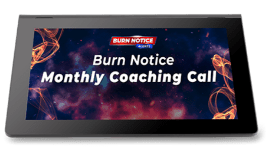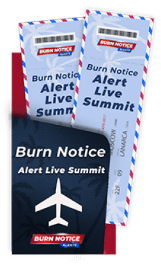 8. Burn Notice Alerts LIVE Summit
Could Have Never Developed Burn Notices Without A Strong Network… That's Why I Want YOU To Have The Same Chance By Meeting Other Members In Person. You'll Receive TWO Tickets To The Burn Notice Summit, So You Can Bring Someone With You!
9. Secure Member's Portal & Hotline
As Soon As You Complete Your Membership, You'll Get A Username & Password To Login To The Online Portal Where You Can Access Everything I've Listed Out Today, PLUS The Trade Tracker Sheet, So You Can See How We Compare To Other Trading Strategies.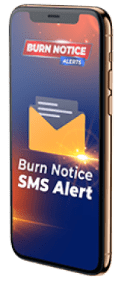 Please, do not delay in filling out this application…
Right now, I'm hounding the charts…
Once I see the next "Burn Notice" I'll be notifying members right away…
And I want YOU in on this new trade…
Here's what some of my current members have said about me:
Edison sent an email saying…
"I've been a subscriber since June and in addition to helping me grow my portfolio, I have learned so much from you."
Omar V. wrote in...
"First, let me say thank you for all you do. For your dedication to look for good trades for us. I started using your financial package in August last year and so far I have a 54% profit since then, so I love it!"
Salvador B. sent a nice message...
"Your sincerity and genuineness is why I am a subscriber, and I sincerely appreciate it."
Judy M. told me...
"Started in October and over $7,100 in gains so far"
Will you be next?
Become a charter member now by filling out the information fields on the right side of the page.
Burn Notice Alerts

By Jeff Zananiri
Have questions? You can place your order right now with our VIP Concierge Team. You can reach them right now at 877-212-2649.