I firmly believe this is exactly what all ordinary traders need right now!
Listen… Maybe you've been told the only way to make a fortune is to buy and hold boring blue-chip stocks for years on end…
Or that you need to be lucky enough to get in on the next Apple or Amazon to strike it rich...
Perhaps you think you need to spend hours chained to a computer...
Trading risky penny stocks to get rich quick.
None of that is true though!
With Alpha Trades it can help you target triple-digit gains in as little as 24 hours...
Week in and week out...
Without having to be some stock market guru!
All you need to do is follow my simple, step-by-step system...
And you could be on your way to targeting 231%… 784%… or even 1,981% gains every week!
And if you register right now, I'll show you my simple two-step system for detecting when a stock is about to break through the Alpha Line… so you can get in early on the next big Alpha Trade!
Enter Your Favorite Email To RSVP For This Free Training
Don't Just Take My Word For It... Look At What Other People Have To Say About Adam and his systems!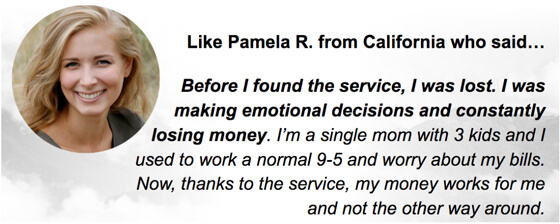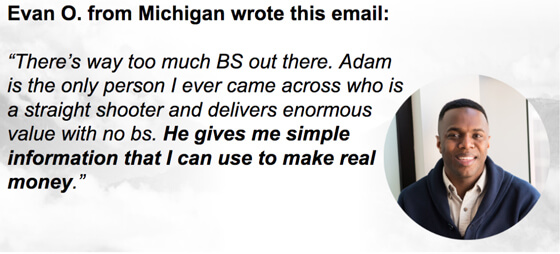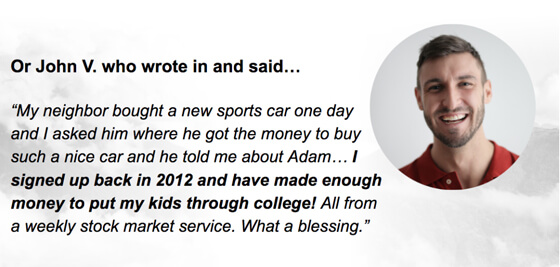 Enter Your Favorite Email To RSVP For This Free Training